Pre-K Counts Preschool Program at the Barber National Institute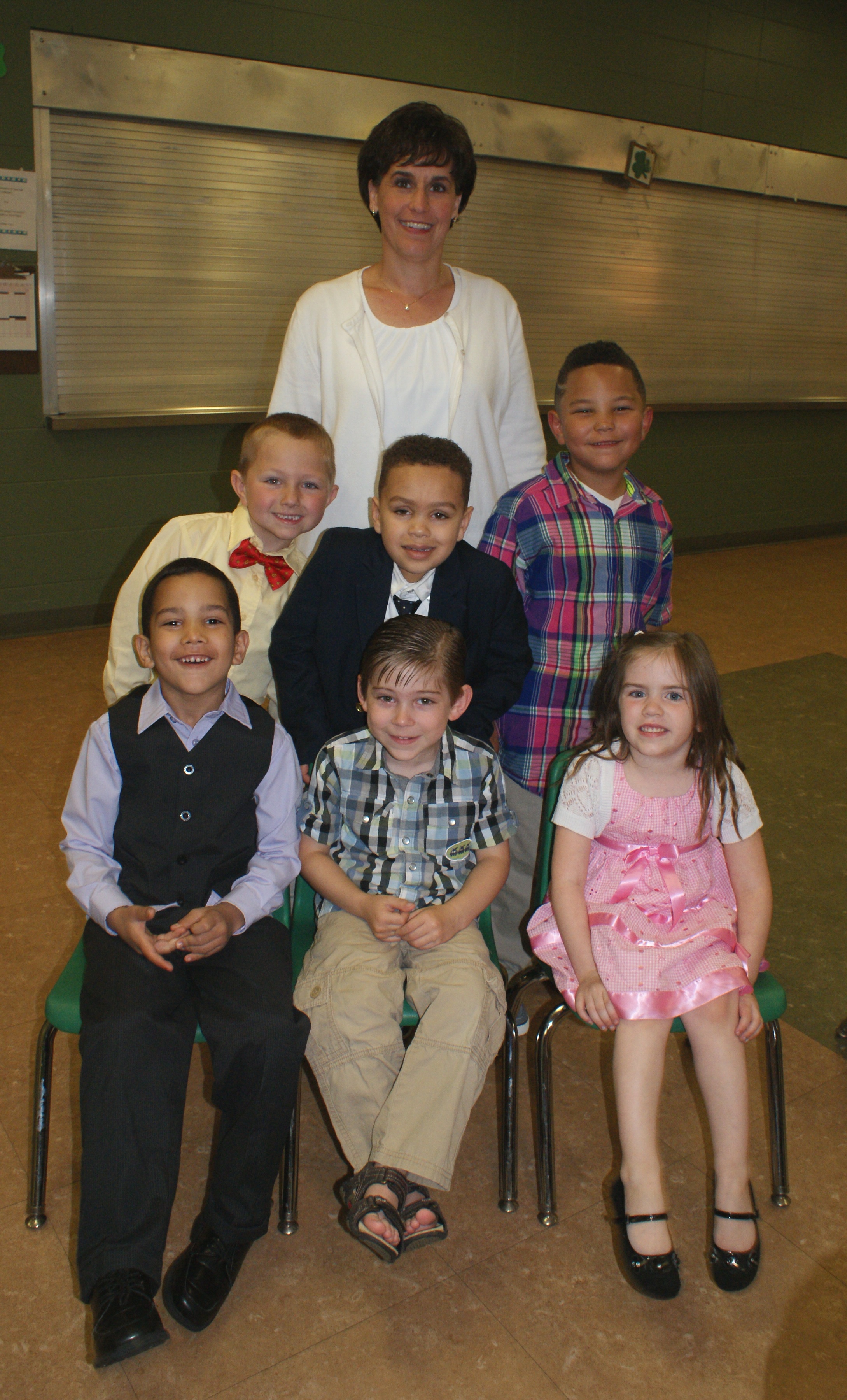 The Barber National Institute Pre-K Counts program is part of a statewide initiative to provide a high-quality preschool experience free of charge for children of qualifying families. Our Pre-K Counts classrooms are located in both Erie and Corry, serving children from the surrounding school districts and community.
This preschool program provides full funding for each enrolled children from a financially eligible family. Please refer to the income guidelines below to determine if your family income meets requirements for this program.
Pre-K Counts is designed to assist children who may be considered "at risk" because of the family economic, language, cultural or other circumstances which may prevent the child from developing the skills necessary to enter kindergarten ready to learn.
Children of qualifying families will attend full-time preschool five days per week. Funding includes both breakfast and lunch and any other costs associated with the educational program; there is no fee to parents for this program.
About Our Pre-K Counts Classrooms:
Led by highly qualified teachers with the education and expertise to teach young children

Small class sizes- no more than 15 full time students

Use a curriculum aligned with the Pennsylvania Early Learning standards

Full of opportunities for children to explore, discover and create –learning actively

Include parents in regular observation and assessment of children's progress and development

Build the knowledge and skills required to enter Kindergarten
Qualifying families are eligible for enrollment throughout the school year, based on availability and submission of a completed Eligibility Verification application. To submit an application, please send to: Barber National Institute, c/o Kathy Bastow, 100 Barber Place, Erie, PA 16507; or submit it electronically to Kbastow@barberinstitute.org. For questions or more information, please call 814-878-4026. Families in Corry may reach our program located at the Corry Area Primary School by calling 664-4677, ext 5303.
What those in our Pre-K Counts program have said:
"Without the skills and confidence they gained during their time in PA Pre-K Counts at the Barber National Institute, [Natalie and Erin] may have become two very different people. The future can be like this for all children, if all of them could get this same opportunity."
Read more about Natalie and Erin, two sisters who have both been in our program.
"He will be going to kindergarten in the Fall and I cannot imagine what that would have been like for him without the positive support he received from being in a PA Pre-K Counts classroom."
Read about PA Pre-K Counts teacher Nicole Murphy as she describes trust and self-confidence building in a young boy she worked with.
"...From the moment we walked in, we felt so comfortable. Kyle even went and joined the class for story time and went outside to play. We decided on the spot that this was the place for Kyle, and discussed how we would help him."
Read about Kyle, a young boy who found his place in our Pre-K Counts classroom.
Hear what a parent has to say about the Barber National Institute PreK Counts class.