Supported Employment Program for Adults
The Supported Employment Program provides a range of services to help ensure a good match for both the adult seeking employment and the prospective employer. The program serves individuals with:
Intellectual disabilities
Autism
Deafness or hearing impairment
Mental health diagnosis
Visual impairment
The adults work with highly trained and professional employment specialists or "job coaches." These highly trained professionals work side-by-side with the adult, remaining at the worksite until the new employee performs all job duties to the employer's satisfaction. They will return to the site whenever needed to assist the adult in learning new responsibilities. The goal for each supported employee is that he or she will successfully and independently maintain employment in the community.
Services to the Supported Employee Include:
Community-Based Work Assessment - establishes job readiness, targets appropriate job matches, and recommends supports necessary to secure and maintain employment in the community.


Job Development - provides training and assistance in all phases of the job search including creating a resume, completing job applications, developing interviewing skills, contacting potential employers, analyzing potential employment sites, and reviewing specific job responsibilities prior to placement.


Job Coaching - on-site job training including intensive training (100% on-site support), fading (gradual reduction of on-site support), follow-along (periodic visits to monitor progress), and re-intervention (additional training for new tasks or to improve skills). Off-site training for the continued development of work-related skills, social skills, money management, and transportation training is also available.
Services to the employer include:
Preliminary screening and referral of potential employees
On-site training and follow-along services
Consultation on effective strategies for supervising and working with supported employees
All services at no cost to the employer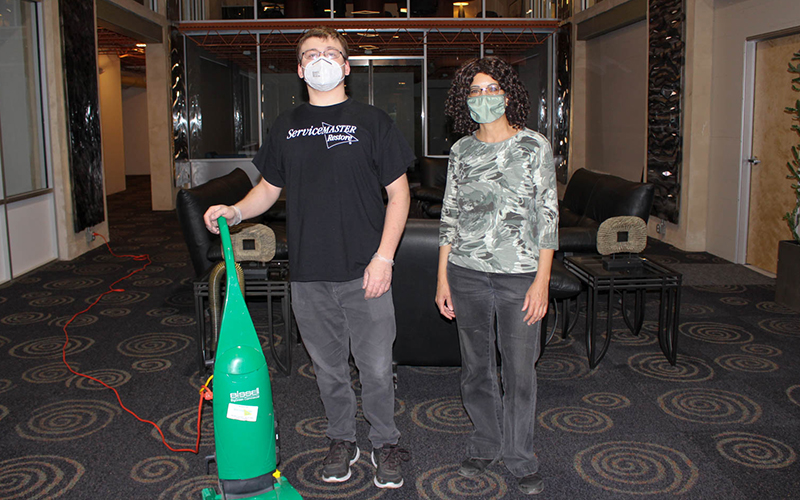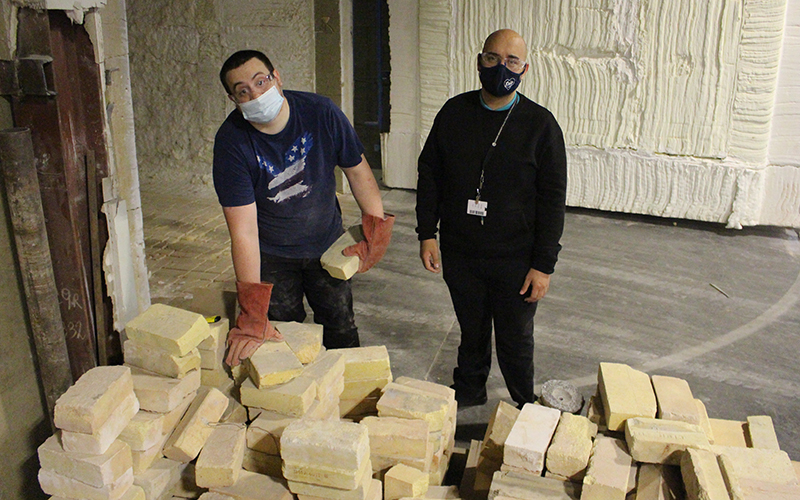 Employer Testimonials
Local businesses have found that people with disabilities can become dedicated, responsible workers when given the chance. Here's what some of them have to say about Supported Employment:
"The Barber Institute has a wonderful job coaching program that helps individuals gain their independence and become successful Wal-Mart Associates." Lori - Wal-Mart, Human Resources Office.
"The individual placed is a conscientious employee that appreciates his job." Richard – Girard Dinor, Owner.
"I wanted to take a second to let you know how valuable your services are to our organization. Our employee that you have coached and trained is second to none . . . I would also strongly encourage any of my peers and colleagues to take advantage of the supported employment services offered by the Barber National Institute. They definitely won't be disappointed!" Janet – Forestview Nursing Home, Dining Supervisor.
The Supported Employment Program of the Barber National Institute is located at:

2675 West 12th Street, Erie PA 16505 (West 12th and Lowell Avenue)
8:30 a.m.- 4:30 p.m. | Monday - Friday
For questions or more information on how our Employment Specialists can assist adults with disabilities and behavioral
health challenges in finding employment & meet the needs of employers, contact the Supported Employment office at (814) 455-5961.