History of the Barber National Institute
Making Dreams Come True Since 1952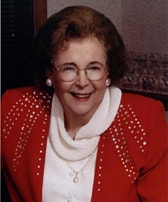 As an administrator in the Erie School District, Dr. Gertrude Barber was faced with a difficult task: telling parents that there was no place for their children with disabilities. These youngsters would either have to be educated at home, or sent to a distant institution to live.
Dr. Barber believed that there had to be a better way, and her vision would change the landscape of modern education forever. She began meeting with parents and, in 1952, borrowed a room from the local YMCA to begin the first class for students with intellectual disabilities.
As word of her work spread, Dr. Barber began opening more classrooms and services throughout Erie to provide education and training opportunities for children and adults with disabilities. When the City of Erie closed its communicable disease hospital in Erie's east Bayfront neighborhood in 1958, the Barber Center had its first permanent home.
Over the course of the next six decades, what would become the Barber National Institute would help make dreams come true for thousands of people with disabilities and their families. In carrying out the late Dr. Barber's legacy, the organization she founded remains committed to combining the best research with training and education - resulting in the finest prescriptive programming in the nation.
In recognition of her lifetime of dedicated service, the Catholic Diocese of Erie opened a cause for canonization that could lead to sainthood for the champion of persons with disabilities. More information about Dr. Barber and her cause for canonization is available at DrBarber.org.
Download the ChronologyCause for CanonizationOur Mission Executive Leadership