History of the Barber National Institute
Making Dreams Come True Since 1952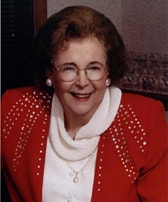 As an administrator in the Erie School District, Dr. Gertrude Barber was faced with the difficult task of telling parents that there was no place for their children with disabilities. These youngsters would either have to be educated at home or sent to a distant institution to live.
Dr. Barber believed there was a better way, and working with families, borrowed a room from the local YMCA to begin the first class for students with intellectual disabilities.
Over the next 70 years, the organization founded by Dr. Barber has served children and adults in need because of the support of so many generous donors and friends. The 70th Anniversary Club has been established for donors who want to ensure that our mission will continue for generations of children, adults, and families yet to come.
In her own words: Dr. Gertrude Barber talks about her mission
Please consider how you can join us: