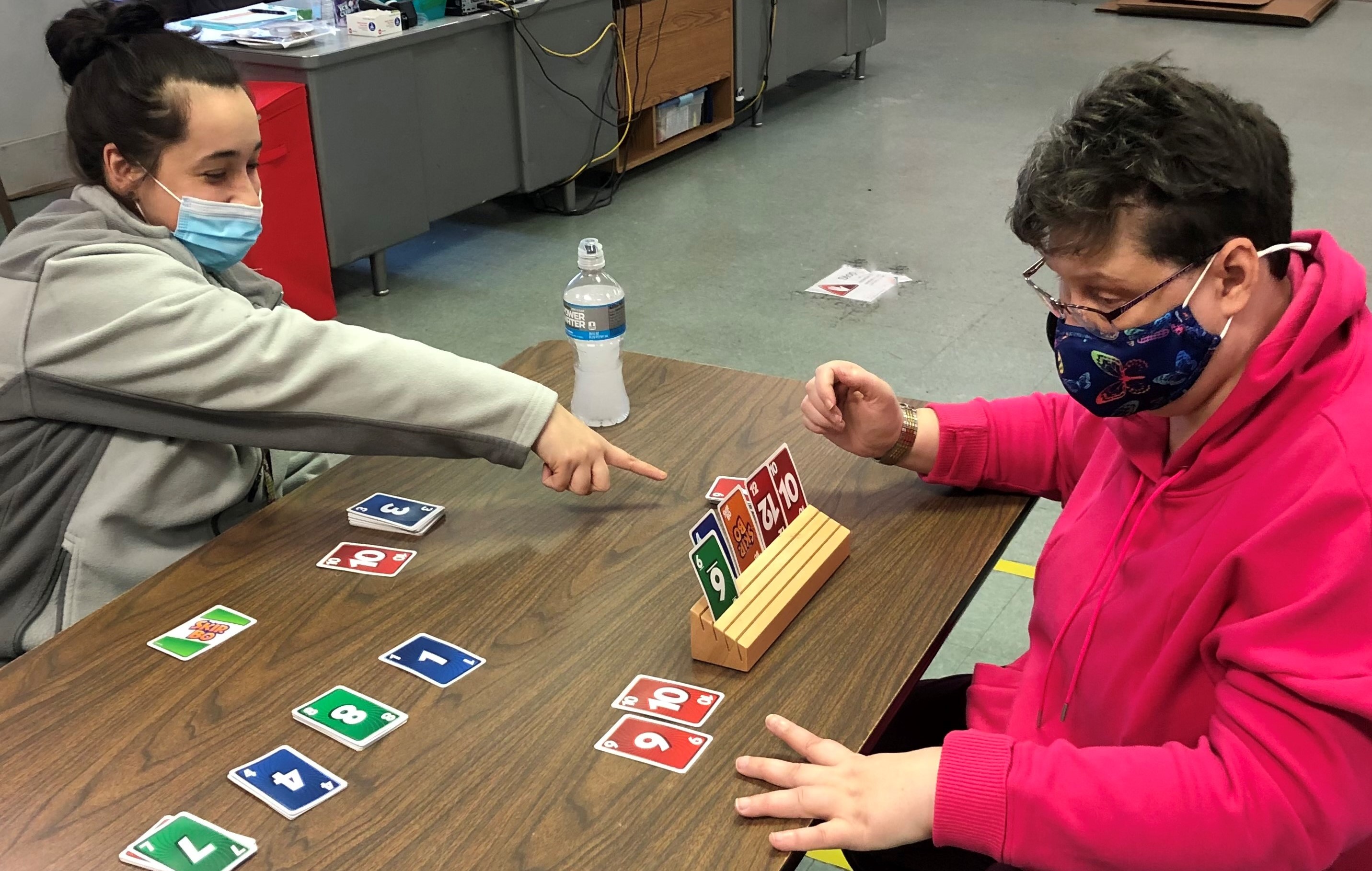 The Community Participation Support program at the Barber National Institute enables adults with intellectual disabilities to become more involved in their community through activities that interest them. Activities may take place at the Community Participation Support program facility in Bedford or in the local community.
Community Participation Support Goals
Adults work toward a variety of goals that may include:
Experiencing meaningful community participation and inclusion
Increasing the potential for employment
Increasing independence and building a wider support system
Developing and sustaining a range of valued social roles and relationships.
Activities through Community Participation Support
Activities vary based on location, interest and ability, but may include:
Small group community participation (local organizations, groups, associations or clubs)
Pursuit of individual interests or hobbies in the community
Fine and gross motor development and mobility (arts and crafts, games)
Opportunities to promote health and wellness (YMCA, walking, group fitness)
Community adult learning experiences (classes in areas of interest)
Transportation training (bus use or other public transportation)
Vocational development (work opportunities through subcontract work or cleaning, career exploration, volunteering, skill training)
Contact for Community Participation Support
For more information about the Community Participation Support Program in Bedford, contact Traci Gardner, Director, at 412-220-6030.