In-Home and Community Supports Services
Bollinger Campus in Warren, PA
In-Home & Community Support Services provides individuals with the opportunity to explore day activities of their choosing and focus on becoming active members of their community.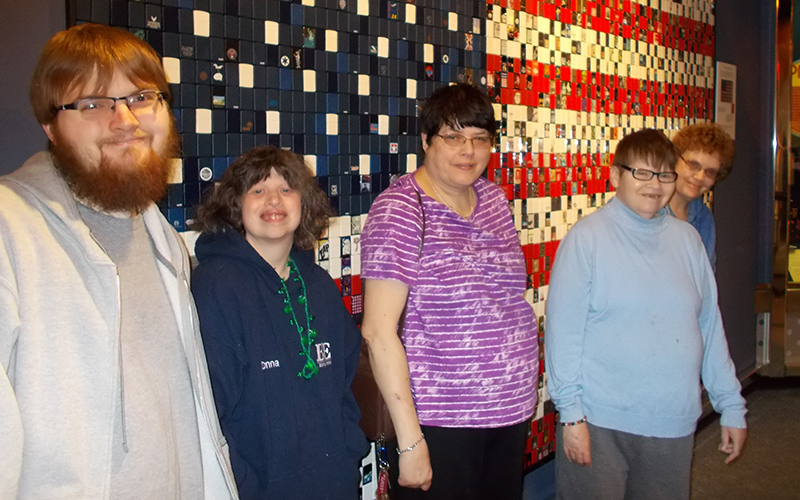 As an alternative to traditional facility-based programs and adult training facilities, this program is based out of the individual's home or community locations and allows for greater flexibility in exploring the community and reaching their personal goals and engagement.
Many adults choose to volunteer at various organizations as a way to not only explore their interests but also as a way to give back to their community.
Goals of In-Home and Community Support Services
In-Home and Community Support Services is a program that enables individuals to explore day activities and become involved with their community.
Participants concentrate on a wide array of everyday living skills such as safety, communication, choice, money management and socialization while working to become more independent in their home and gain connections to their neighborhood.
Popular Activities include:
Shopping at local businesses
Cooking classes
Community events and leisure activities – such as plays and fairs
Local volunteering in the community
Individuals may contact their Supports Coordinator about eligibility to receive funding from the Forest-Warren Counties Department of Human Services for the BEi In-Home and Community Supports program.
For more information about the In-Home and Community Supports program, please call Kim Nowell Rehabilitation Supervisor, (814) 723-8431, Ext. 119.