Behavioral Health Rehabilitation Services For Children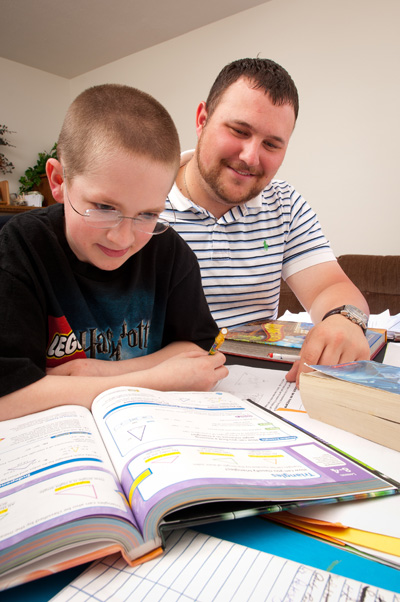 What Are Behavioral Health Rehabilitation Services?
Behavioral Health Rehabilitation Services (BHRS), previously known as the "Wrap Around program" is a short-term, intensive program for children from birth to age 21 to meet mental and behavioral health concerns. The philosophy of this program is to encompass or 'wrap around' the child with care and behavioral support where it is needed. To achieve that goal, services can be provided in the home, school or daycare—wherever the child encounters challenges that need to be addressed.
All services can be provided to families through the PA Dept. of Public Welfare or can be provided by private insurance through Act 26.
Download the Behavioral Health Rehabilitation Brochure for more information.
Who can receive BHRS?
BHRS helps children and adolescents with a wide range of behavioral challenges. Our program specializes in Autism Spectrum Disorders, with a special focus on early intervention.
We also frequently work with children diagnosed with:
Attention deficit disorder

Hyperactivity

Down Syndrome

Intellectual Disabilities
The common behavioral concerns include:
Tantrums

Aggression

Non-compliance

Behaviors that jeopardize the child's safety
Our goal is to quickly assess problem behaviors and develop and initiate strategies to replace them with positive behaviors. We also work to empower/teach families and others to support efforts to make behavior changes.

Why is BHRS So Successful?
The Barber National Institute provides Behavioral Services to more than 200 children and adolescents in Erie, Crawford, Warren and Forest counties. A high percentage successfully complete their treatment plans within 12-18 months to achieve success in school and other activities.
Our behavior specialists are all trained and have experience in applied behavior analysis, or ABA. ABA is the only scientifically proven approach for helping child
ren to make lasting behavior change. It is effective at teaching children appropriate ways to express emotions and needs, and achieve success at home and in school.
Our behavior specialists work closely with parents and teachers so that all caregivers are using consistent, effective, research-based strategies to foster positive behaviors. The Barber National Institute sets itself apart by collecting and tracking measurable data to scientifically demonstrate positive behavior changes. Treatment plans utilize evidence-based models.
How To Get Started:
The referral for the BHRS Program can be made by a parent. To request a referral, call the Barber National Institute at (814) 453-7661.
Beginning Your Services:
A Behavior Specialist Consultant will arrange a time to come to your home for an initial assessment. The BSC will ask you questions about when your child's behaviors occur and how you have tried to respond to them in the past. Their goal is to determine why these behaviors occur and develop a successful treatment plan to change them.
If a TSS is part of your child's program, they will begin by spending time with your child to get to know what they like and dislike. We call this time "pairing up with reinforcement." As directed by the treatment plan, the TSS will then begin working on effective strategies to decrease negative behaviors and increase positive behaviors.
About Our BHRS Services:
State regulations specify that the BHRS staff:
May not provide personal care, child care (babysitting), or respite services in the home or community

May not serve as a classroom or academic aide in school settings

May not provide transportation or deliver medication to the child or family

In addition, staff must always work with a parent, teacher or other adult caretaker present.
For BHRS services in Erie, please contact Paul Haupt at 814-878-5945 or PHaupt@barberinstitute.org, In Allegheny County, call 412-772-6962 or BHRSAllegheny@BarberInstitute.org