Supported Living Services for Adults with Developmental Disabilities
A flexible system of comprehensive support enables adults with developmental disabilities to live as independently as possible in their own apartments and homes in the community. Individuals are supported in choosing their residences - with some adults even purchasing their own homes. Services vary according to the individual need, and are reduced as needs diminish. Staff typically provides assistance in areas such as money management, shopping and menu planning, home management, and accessing common community agencies.
What is supported living?
Supported Living is an innovative alternative to traditional residential group homes for adults with developmental disabilities. It provides a flexible system of support services to enable individuals to live in their own homes or apartments, and participate within their community. Supported Living is sometimes called Home and Community Habilitation under the Service Definitions.
The adults in the Supported Living Program have developed most of the skills they need to live independently in the community. Our staff offers individuals the supports they require to accomplish various life routines such as budgeting, shopping, menu planning, mobility, and community participation.
The services that each person receives are developed to meet their requests for assistance, their available funding, as well as their unique needs indicated through an annual Individual Support Plan (ISP).
Hours of service may vary from one or more hours a day to several hours a week.
How is supported living different from other programs?
Traditional residential services provide a highly supervised, and more structured living environment for persons with a developmental disability.
The Barber National Institute's Supported Living Program identifies individuals who require residential services and provides the kind and amount of services they need to live as independently as possible within the local community. An individual's needs and preferences help to determine the supports. Whenever possible, the Supported Living Program utilizes community-based resources, as opposed to facility-based specialized services.
Who is eligible for supported living?
To be eligible for placement in the Supported Living Program, an individual must: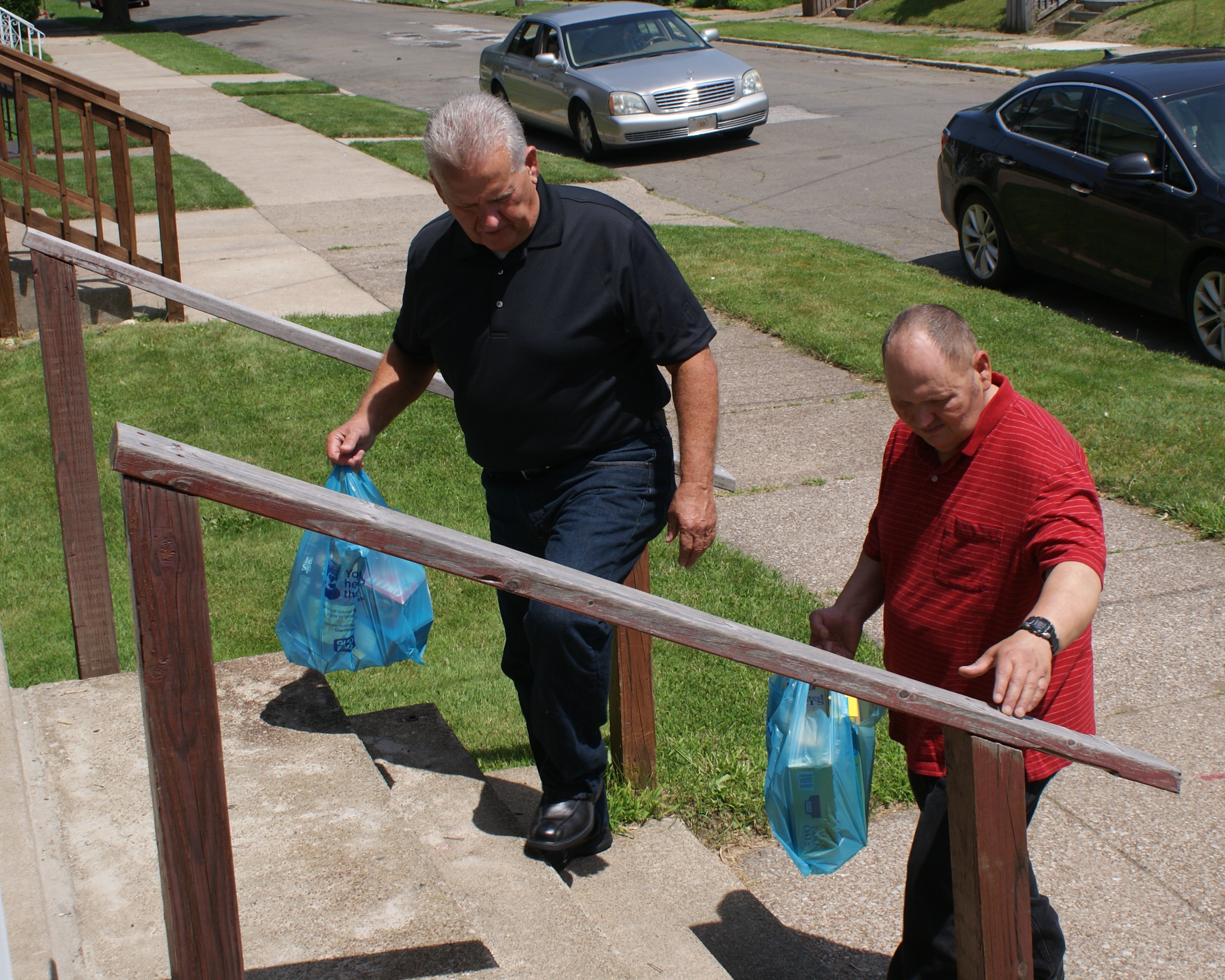 be a resident of Erie County
have a diagnosis of mental retardation
be approved for funding by Erie County Care Management
In addition, the individual must have a desire to become involved in the program and should possess basic knowledge and skills related to daily living activities, survival skills, and community access abilities.
It may be necessary for some individuals to meet the Waiver eligibility requirements including: being eligible for Medical Assistance; meeting financial requirements; and any/all other Waiver Requirements.
What are some examples of services provided through supported living?
While the program is customized to meet the unique needs and preferences of each individual, the services may include:
Support and refinement of daily living skills including menu planning, meal preparation, shopping skills, cleaning skills, etc.
Support and refinement of money management skills including personal budgeting and banking skills.
Support and refinement of health and safety skills including assistance in securing health care professionals and services; on-going safety monitoring and training in emergency evacuation; training related to community safety.
Support and refinement of skills related to accessing recreation and leisure activities within the local community.
For more information on our supportive living services offered to adults with developmental disabilities in Erie, PA, contact Maggie Dimitriadis, Cynthis Bravo or phone our Erie office at 814-878-4043. We can give you the extra boost you need for a more independent lifestyle so you can live life the way you choose.