Congratulations to Kathleen Fisher, the Erie IDS Employee of the Month for September. Kathleen was nominated by her co-workers for her hard work, dedication, and her ability to make the workplace a better one for all. Congratulations, Kathleen!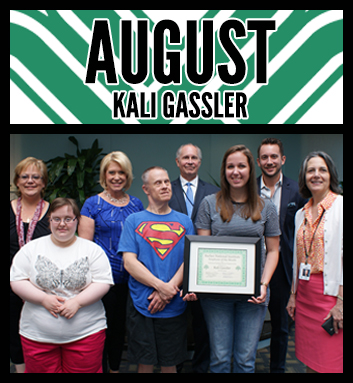 Congratulations to Kali Gassler, the IDS Employee of the Month for August. Kali has been part of our team for four years, and was promoted to lead habilitation professionalism in Girard last year. She was nominated for her "contagious enthusiasm, endless positivity and deidcation to the individuals...she helped to create a dynamic and exciting new program in Girard."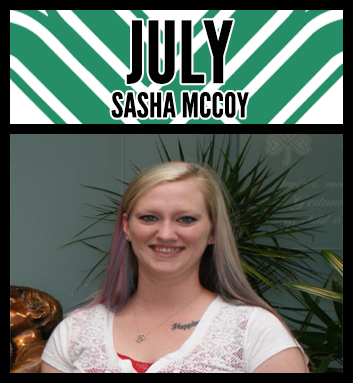 The IDS Leadership Team is pleased to announce Sasha McCoy as Erie's Employee of the Month for July 2016. Sasha works as a Residential Manager in our group home located on Union Street in Corry. Sasha was nominated for the Employee of the Month award by her Residential Support Associate who works within the group home, Rebecca Barry.