Trauma Informed Care Community
Posted on May 5th, 2017 at 1:22 PM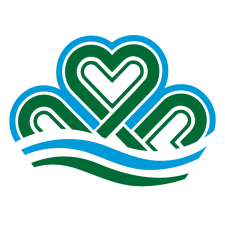 The Barber Behavioral Health Institute at the Barber National Institute became one of only 18 facilities nationwide to be certified this year as a Trauma Informed Care Community by the National Council of Behavioral Health. The certification was awarded in April following an intensive year-long process to heighten understanding across the organization of the role that traumatic events and experiences can play in behavioral health treatment.
"The process helps us learn to look at everything through the lens of trauma," said Dr. Rochelle VonHof, Director of Clinical Programming & Services at the Barber Behavioral Health Institute. "Our therapists and other clinical staff are more aware of the signs and symptoms of unresolved trauma that may be the underlying cause of behavioral or emotional issues. It also means that our entire organization is sensitive to the possible effects of trauma and creates a safe, welcoming environment for patients and their families, as well as staff."
A growing body of research suggests that trauma is a near universal experience of individuals with behavioral health problems, but it is often denied or ignored. Trauma is considered any exposure to actual or threatened death, violence, neglect and sexual or domestic abuse.
Treatment uses cognitive behavior therapy, relaxation techniques and other coping skills to help children and adults change the way that they think about the trauma and help them to stop reliving the experiences in their minds.
"We can't ever take away what happened," said Dr. VonHof. "But we do help children and adults learn how to look at living their life differently, and move on to a better, healthier life."
The National Council for Behavioral Health has 2,800 member organizations and advocates for research, education and policies that ensure comprehensive healthcare for people who have mental health and substance use problems.