Beast Team Iron Will
Posted on September 8th, 2020 at 8:04 PM
Alan Will, a blind Army veteran, was an inspiration last year when he crossed the finish line with his son. This year, Team Iron Will is doing Beast on the Block this weekend in his memory. Thanks, Erie News Now for sharing this amazing story!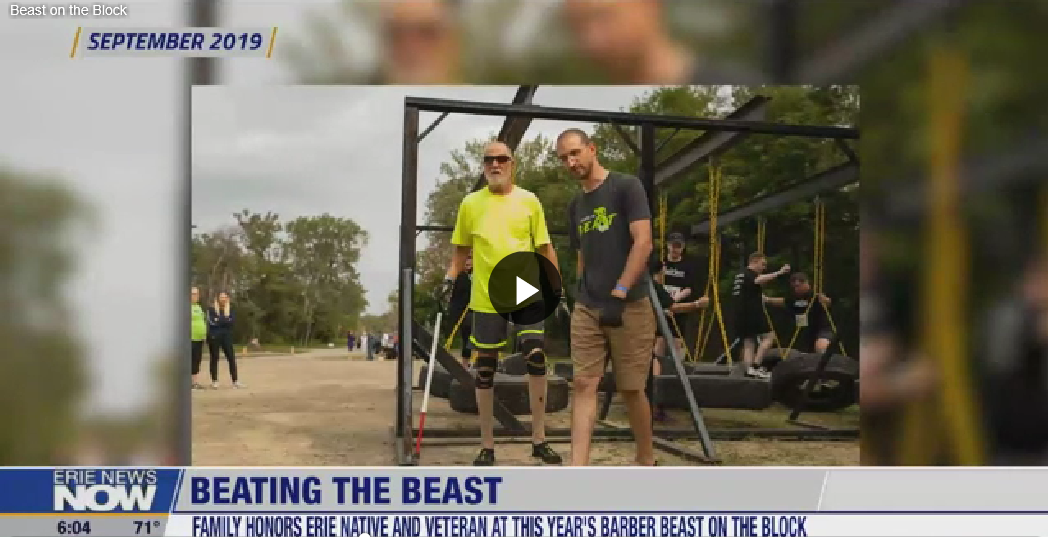 Erie News Now | WICU & WSEE in Erie, PA
Interested in the Barber Beast on the Block? Register today!