Curbside Pick-Up Details
Posted on June 23rd, 2020 at 1:15 PM

We hope you found a piece that you love! You then have two options for getting your artwork: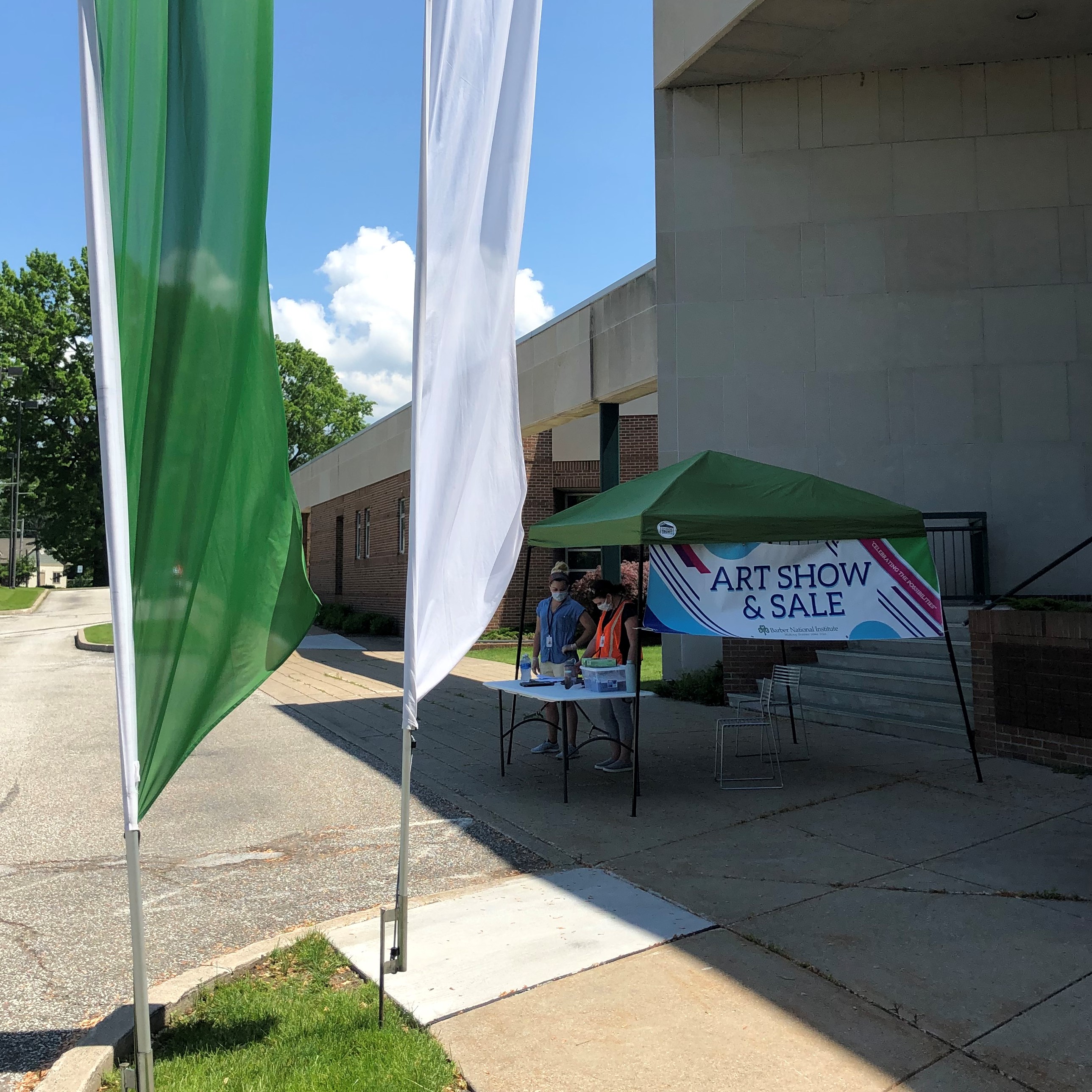 Complimentary Curbside Pick-Up
Shipping via Pony Express Erie
Thursday, June 25 from 1 - 4:30 p.m.
Friday, June 26 from 1 - 4:30 p.m.
Saturday, June 27 from 9 a.m. - noon
Here's how it will work:
Follow the

green

arrows on the map (below) to our East Bay Drive Entrance.
Pull up to the tent at the main entrance, and a volunteer will greet you.
To ensure the safety of our volunteers, masks must be worn - even in your car!
Please be prepared with the following:


Buyers

:

Have your receipt(s) pulled up on your phone or printed off for all purchased pieces you are picking up.
If you are picking up for someone else, you must have a copy of his or her receipt.

Artists:

Have your ID handy.
Tell the volunteer whether you are picking up an unsold or NFS piece and if it is a Youth or Adult entry.

The volunteer will confirm your purchase(s) or artist information, and will have your piece(s) brought out and carefully placed in your car. Please be patient with our team if there is a line.
Follow the route around the roundabout to exit to East Avenue or Easy Bay Drive.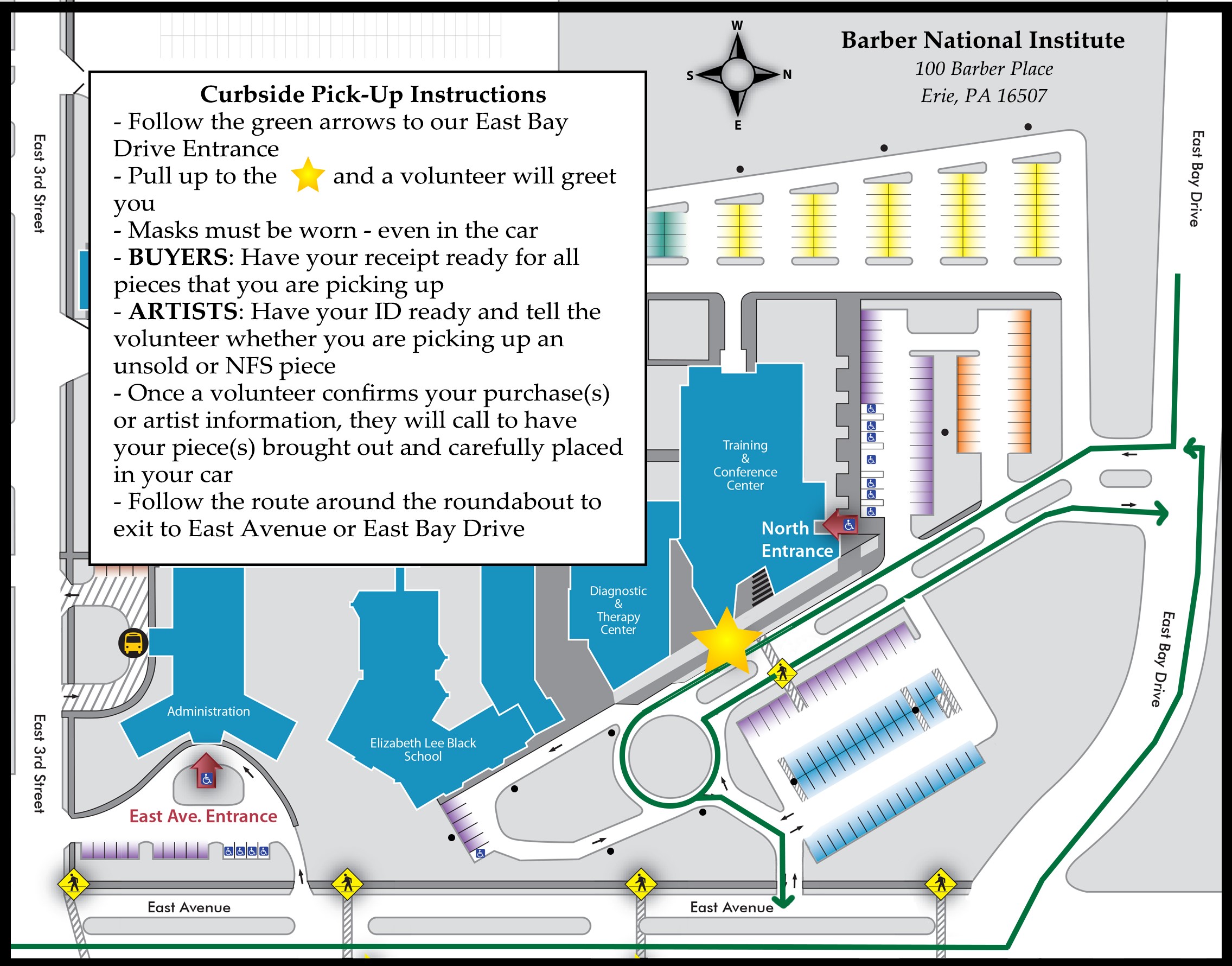 Remember, our building is closed to visitors so please stay in your car until a volunteer helps you. Because of this, June 25-27 will be our ONLY times to pick-up artwork from the show.
Pony Express is partnering with us to
Ship Artwork
. If you want to have your artwork shipped, please email
NicoleKuhn@BarberInstitute.org
and we will arrange to deliver your piece to them.
You must then contact Pony Express
to arrange for shipping and pay shipping costs. The contact is
814-456-6245
or
ponyexpresserie.com
. All arrangements and payments for shipping become the responsibility of the purchaser and the Barber National Institute does not accept any liability relating to shipping.