Vaccine Info for Individuals Without Internet Access
Posted on February 2nd, 2021 at 5:25 PM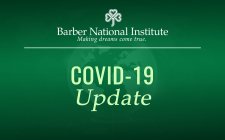 The Pennsylvania Departments of Health and Human Services has provided resources relating to the COVID-19 vaccine for those with limited or no internet access. The following services are available to learn more about the COVID-19 vaccine, including locating a healthcare provider, by phone:
If an individual does not have support to help access appropriate COVID-19 vaccine and healthcare provider information, they are encouraged to call the PA Health Hotline at 1-877-724-3258
Persevere PA is a COVID-19 crisis hotline designed to link callers with counselors to assist with the mental health impacts of COVID-19. They can also assist a caller in finding a healthcare provider to administer the vaccine when their corresponding phase arrives. Call Persevere PA at 1-855-284-2494
When arranging for an individual who is deaf or hard of hearing to receive information via telephone, PA Relay Services are available by dialing 711.