Student Wins International Award
Posted on March 4th, 2022 at 7:03 PM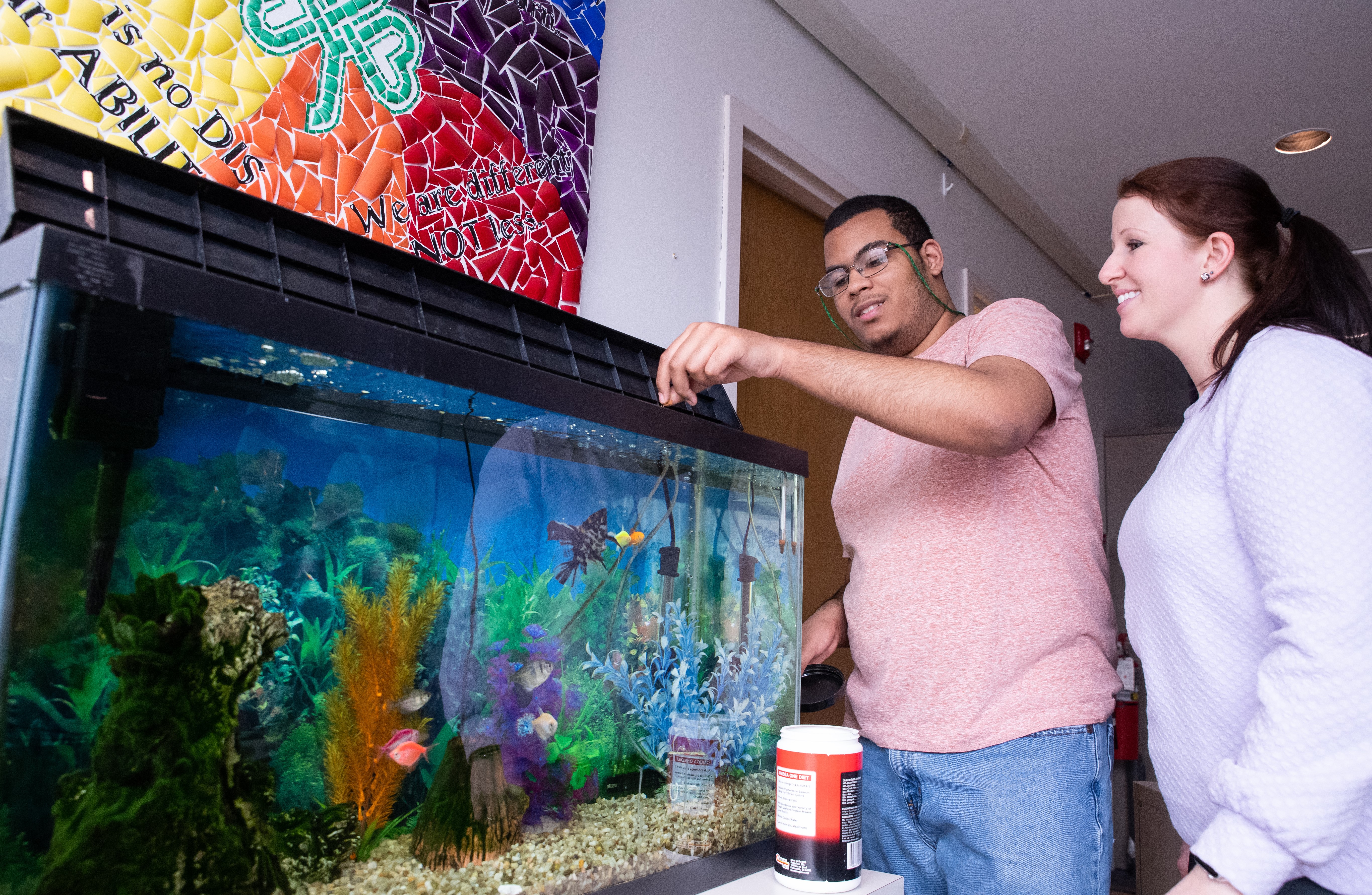 Congratulations to O'Mari Dance, a student in the Elizabeth Lee Black School, who was one of 12 students selected for an international award from the Council For Exceptional Children (CEC). O'Mari received a 2022 "Yes I Can! Award" for his achievements in the area of Transition," recognizing his development academically, socially, and emotionally as he grew into a young adult.
O'Mari started school at the Barber National Institute at the age of three, overcoming many challenges through years of hard work and determination. His kindness and thoughtfulness have made him admired by his teachers and classmates throughout the Elizabeth Lee Black School.
"O'Mari has transformed into such a positive influence in the classroom," said Samantha Wheeler, who has been O'Mari's teacher for five years and nominated him for the award. "His peers look up to him and he is an exemplary student."
For the past several years, O'Mari has maintained the school fish tank, and this year has also started assisting in the school cafeteria.
O'Mari has also worked hard to deal with behavioral challenges by learning to manage his negative emotions, utilize anger management skills and communicate his feelings and preferences effectively. "He has changed so much," said paraeducator Coleen McKinnon. "He has begun to understand the consequences of his behavior and developed many coping skills."
Award recipients were honored at a ceremony in January at the CEC Convention in Orlando, Florida. Although he wasn't able to attend, O'Mari was still recognized during the ceremony. A school-wide celebration was held through Teams so that all of those who know O'Mari could share their words of congratulations.
"O'Mari is one of our success stories," said Dr. Maureen Barber-Carey. "I have seen him grow from a preschool child with limited skills and many behavioral challenges into an adult who is self-directed, independent, and ready to enter the world of work. I am proud of his accomplishments and pleased that we have been there with him to help him achieve his goals."
O'Mari's story was also featured in an article in the Sunday Times-News.