Get the Scoop!
Posted on July 6th, 2022 at 2:22 PM
Here's the Scoop on Connie's Fundraiser
Proceeds from a fundraiser at Connie's Ice Cream at 3150 West 32 Street in Erie, were presented to the Barber National Institute. The weekend-long event raised $1,175 to support services for persons with autism, intellectual disabilities and behavioral health challenges.
Activities kicked off with Customer Appreciation Day on Friday, July 15. Special thanks to WJET/Fox 66 meteorologists Tom DiVecchio, Tom Atkins and Craig Flint who served as "celebrity scoopers."
A percentage of all sales from Friday, as well as Saturday and Sunday, July 16 & 17 benefited the Barber National Institute.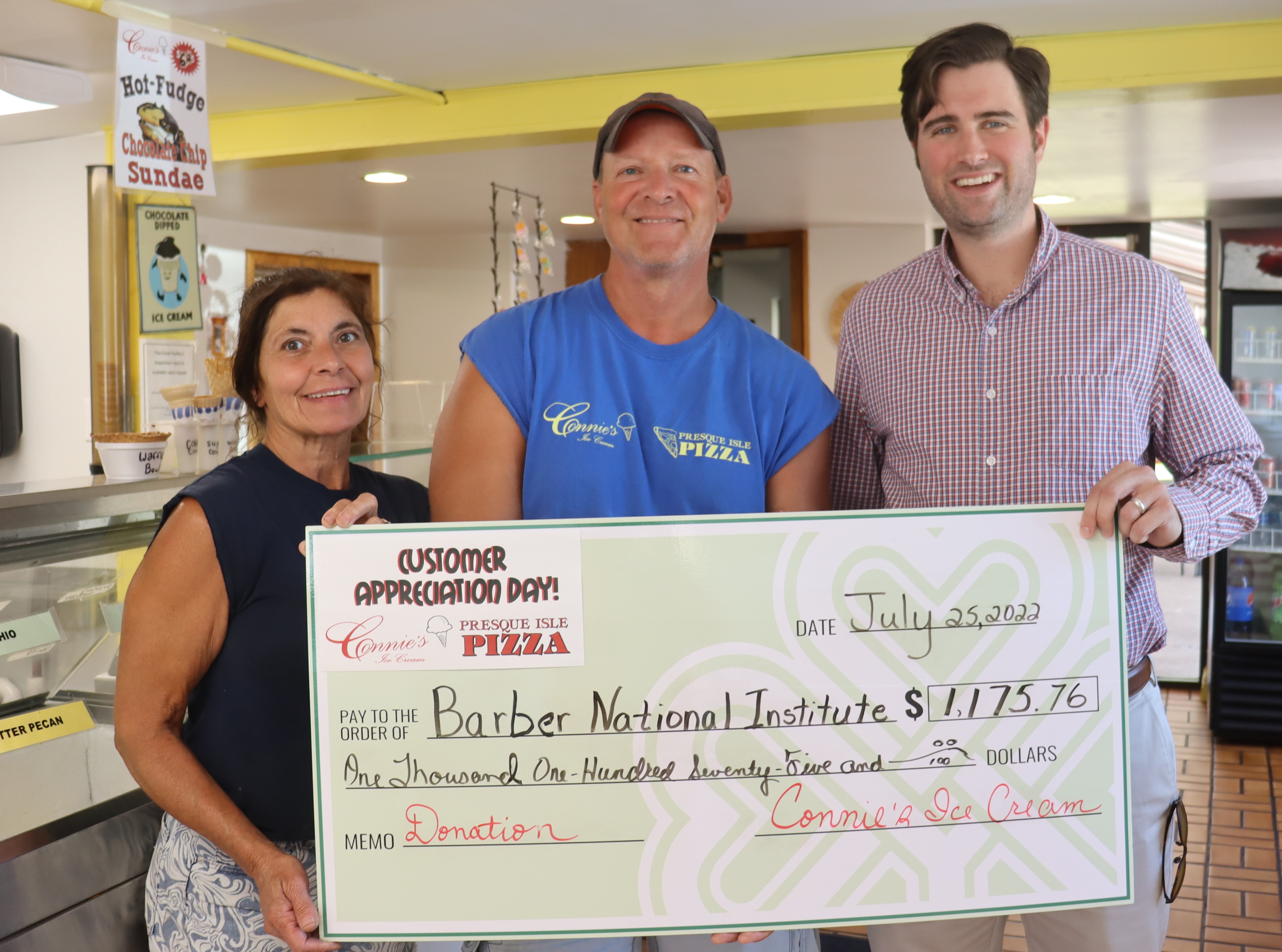 Photo:
Denise and Dave Stromenger, owners of Connie's Ice Cream, presented a donation of $1175.76 to Patrick Barber, right, from a recent fundraiser at the local Erie business.