Free Program on Social Safety Scheduled for April 20th
Posted on April 2nd, 2017 at 8:53 PM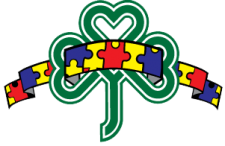 Parents of children with autism and other special needs are often concerned about bullying and other forms of exploitation. A free program will be offered by the Barber National Institute to provide information and strategies to promote safety.
"Social Safety for Children & Adults with Special Needs" will be held on Thursday, April 20 from 5:30 – 6:30 p.m. at the Barber National Institute.
The presentation will be given by Ann Ellison, MA, BCBA, coordinator of behavior support at the Barber National Institute, where she has provided services to children, adults and families with special needs for more than 20 years.
During the program, Ellison will explore some of the social safety dangers that exist for children and adults with special needs, including bullying and the possibility of being exploited. Parents and families will learn how to develop a "Safety Planning Cycle" that can be revised as a child ages from adolescence into adulthood.
Childcare for all ages will be provided at no cost. To request childcare, please register by contacting LaurenGlass@BarberInstitute.org or calling 878-5903.