Christmas Lights Contest Winners
Posted on January 5th, 2021 at 1:59 PM
More than 60 homes in Erie, Crawford and Warren counties participated in the Barber National Institute's Home for the Holidays Christmas Lights Contest's inaugural year. The highest number of votes was garnered by "Imagination Station," a display at the home of Wayne and Laurie Huya on Ridge Street in Corry. The couple was presented with the $1,000 top prize alongside their daughters, Meghann and Madyson, who was the inspiration for the Huya family's lights display that became an annual tradition five years ago.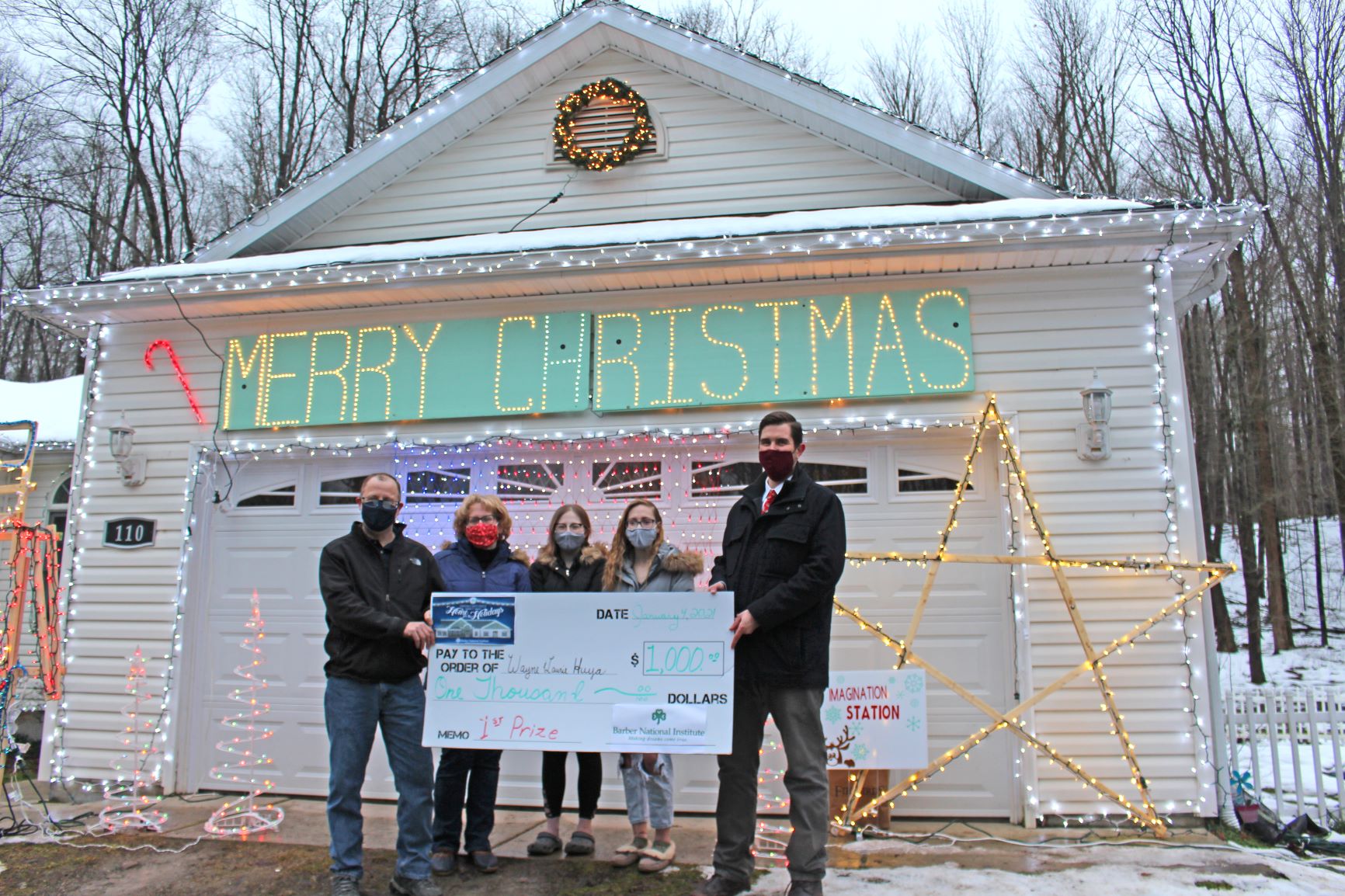 Photo: Robert Barber, right, chief of staff at the Barber National Institute, presented the first-place award in the new Holiday Lights Contest for "Imagination Station," a display at the Corry home of the Huya family. Pictured from left are Wayne and Laurie Huya and their daughters, Madyson and Meghann.
The $500 second-place award was given to "Land of Winter Wonder," a display featuring lighted deer and snowflakes created by Bob Caldwell and his son, Bobby Caldwell, on Colt Lane in Erie.
The $250 third prize was presented to "Lights on Cherry Blossom," a supercharged lights display set to music by Tim Brown on Cherry Blossom Drive in Erie.
In the Business Category, the Erie Masonic Temple won first place for "Celebrating Our 110th Christmas," edging out second-place winner, the Mercy Center for Women, with its display "Land of Misfit Lights!" Both organizations won advertising packages from Lilly Broadcasting.
Thank you to all who entered the contest with their house or business displays, and thank you to our incredible sponsors who made this contest possible!