2016 Boutique of Vendors
Posted on March 8th, 2017 at 10:23 PM
2016 Boutique of Vendors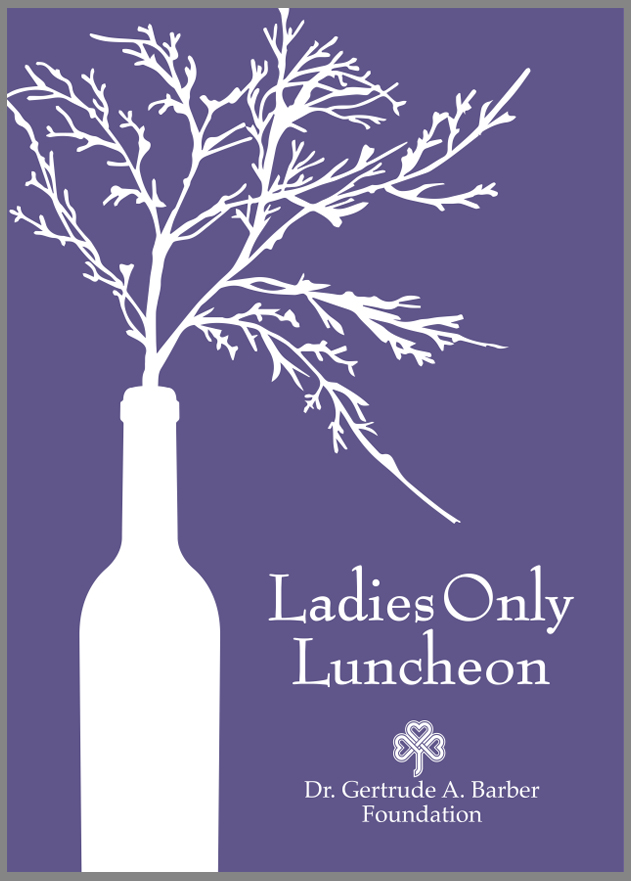 Anastacia… Gladys and Anastacia Shimek design their own line of hand-knit hats, winter headbands, trendy hairbands, scarves and wraps using soft yarns such as angora, cashmere and mohair. Embellished with beads and crystals, these fancy accessories would be a lovely gift for friends, family or oneself.
Art's Bakery... Gordon Evans runs the family owned business that has been serving Erie for over 60 years. Cookies, breads, scones, and truffles are among the delicious treats available for your upcoming holiday gatherings.
Barber National Institute Elizabeth Lee Black School students participated in a special art project this fall to make one-of-a-kind items that will be perfect for holiday gift-giving. Proceeds benefit programs in our school.
The Barber National Institute Gift Shop at 100 Barber Place features items such as holiday wreaths, cards & gift bags handcrafted by adults in our programs. They are also the exclusive source for a variety of Barber-Wear and Barber themed products. The shop offers some of the most unique gifts you will find locally, and proceeds benefit the BNI programs.
Barber National Institute stART (steps toward Alternative Rehabilitative Training) is our fine arts program that provides adults with developmental disabilities the opportunity to express themselves and their capabilities through the creation of works of art under the supervision of fine arts coordinator, Frank Fecko.
Dash of Pizzazz… Bridget Allburn & Cherie Rouse offer unique jewelry, purses, and accessories to add a 'dash of pizzazz' to your wardrobe or for a special gift!
Park Lane Jewelry... Valerie Weaver offers a fabulous line of beautiful jewelry that expresses your mood, your attitude, your personality. Fashion-forward, unique, and exquisitely handcrafted, many Park Lane creations are inspired by world-renowned designers. Every piece is backed by an unconditional lifetime warranty.
Pipits... Miki Hammond makes "Beautiful Dresses for Beautiful Little Girls." Her original designs feature French seams, hand-turned hems, hand-sewn buttons and are 100% cotton. From newborn to 6x, there is a darling outfit for every little fashionista in your family!
Presque Isle Gallery & Gifts… Sally Leubin brings the essence of Presque Isle and wonders of nature to the Ladies Only Luncheon with unique gifts, original works of art by local artists and Presque Isle themed items. Proceeds from Presque Isle Gallery & Gifts are used to enhance the Park through projects funded by Presque Isle Partnership.
Say It Your Way Greetings... Trish Figurski creates unique, hand-made, affordably priced and individually wrapped greeting cards that are blank inside, allowing the sender to say what they want to say. New this year: "Designer Pumpkins" that are decorated by decoupage to update your fall décor.
Simply Scarves... Janet Kassir, "The Scarf Lady," loves to "Tie One On" while helping women find the perfect classy, trendy or funky scarf to accent an outfit. Her collection also includes pashminas, ponchos, fashion vests and palazzo pants.
Yerace Glass... Barbara Thomas Yerace found her passion for glass in 1980 while at Carnegie Mellon University. She continues to explore and study the techniques and use of glass as a medium to express her creative ideas. Her work consists of production work ranging from tumblers to ornaments as well as one of a kind art glass and lamp-worked glass bead jewelry. She maintains a hot glass and lampworking studio in Harborcreek.
Zimmerman Designs… Susan Zimmerman uses many types of media: sterling silver, copper, and anodized aluminum to give customers a hand-made and truly "one-of-a-kind" item. Susan has dedicated her designs to the Blessed Mother, who is the ultimate role model of mother/womanhood. She also offers Young Living Essential Oils that inspire individuals to wellness, purpose, and abundance.
2016 Boutique of Vendors Photo Gallery