2016 Art Show Winners
Posted on March 8th, 2017 at 4:42 PM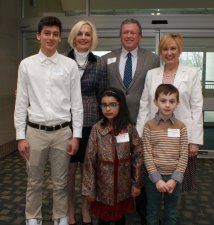 Congratulations to the 2016 Art Show award winners!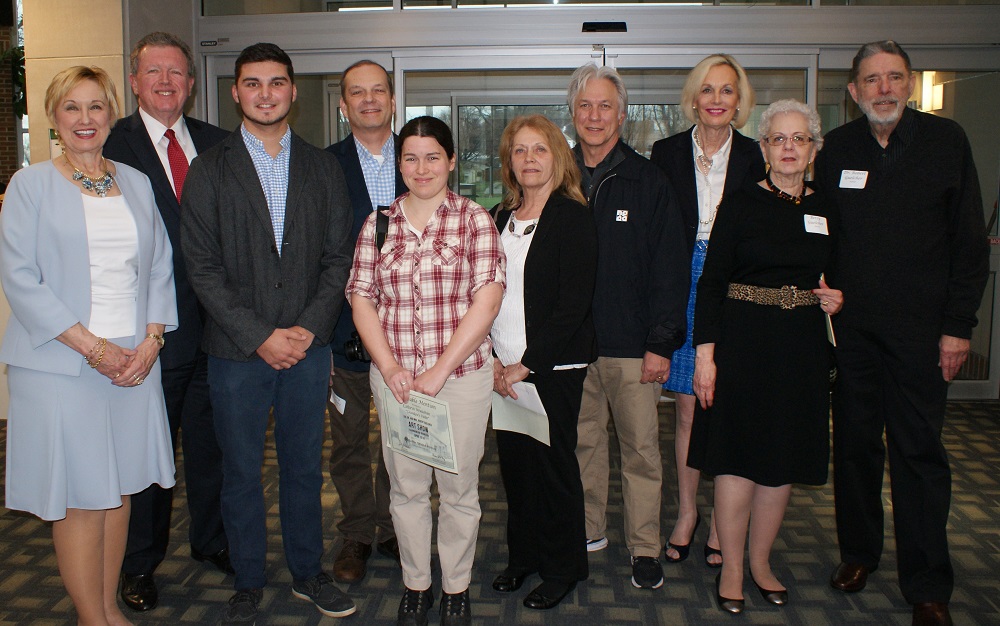 Bridget and John Barber, left, join Dr. Maureen Barber-Carey and Art Show sponsors Betsy and Dr. Robert Guelcher, right in presenting awards. Winning artists, beginning third from left, included Austin Fiedler, Terry Pytlarz, Cathryn Stranahan, Jan Shilling and Tom Ferraro.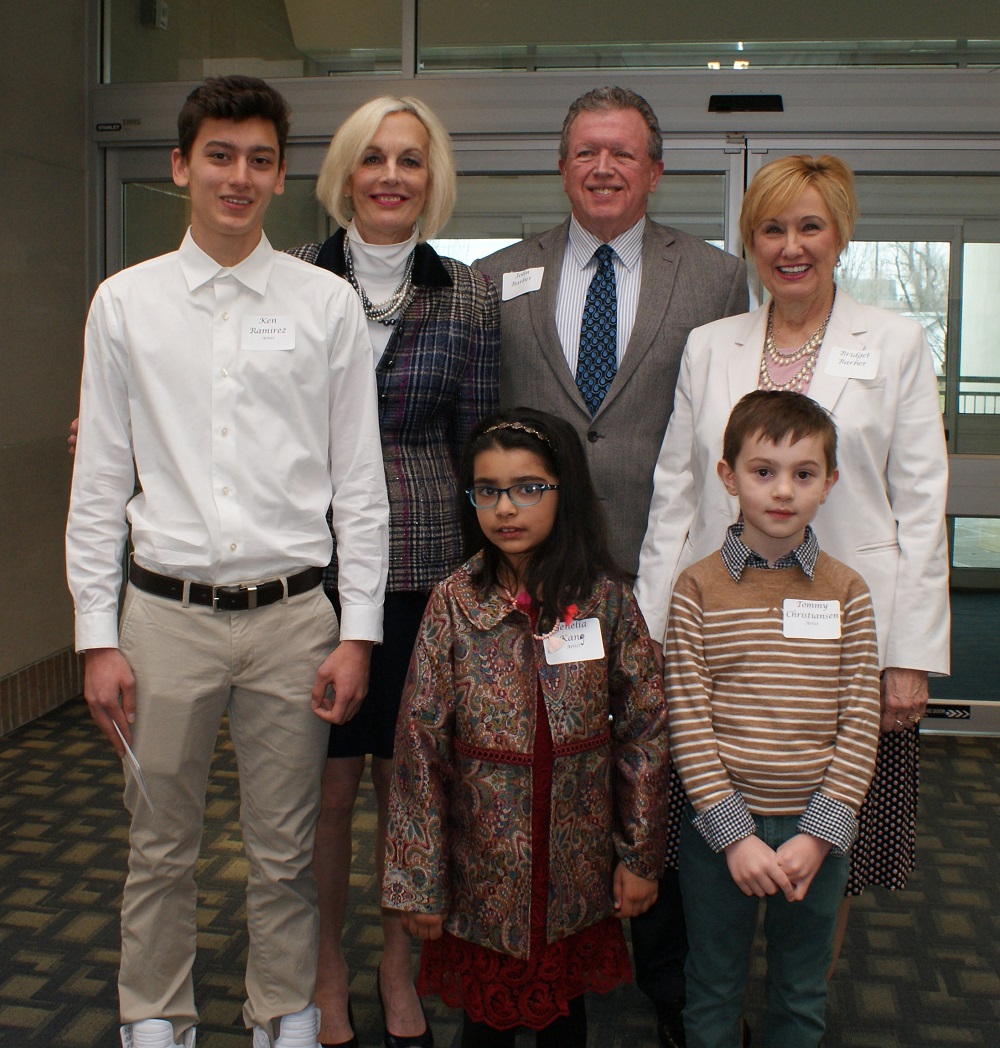 Dr. Maureen Barber-Carey, Bridget Barber and John Barber presented awards to youth artists. Front row, from left, are Ken Ramirez, winner of Best of Show, and honorable mention winners Genelia Kang and Tommy Christiansen. Also receiving awards were Artem Dzhavakhyan, Mariana Pagan and Joseph Shkraba.
Congratulations to the winners of the 2016 People Choice Award selected by visitors to this year's show!
Adult Artist:
Lynn Cotton, for his sculpture "Spider on the Forest Floor"
Youth Artist:
Madison Wood, a senior at Collegiate Academy, for her painting, "Hip(po)"