2013 Art Show Winners
Posted on March 5th, 2017 at 8:14 PM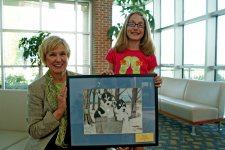 6th Annual Art Show
Congratulations to the 2013 Art Show Winners!
Adult Professional
Best of Show
Ron McCorkle, "Cow"

Honorable Mention
Steven Champion, "Graeco"
Tom Ferraro, "Dancing in Circles"
Barbara Thomas Yerace "Fiesta Rondel"
Adult Amateur
Best of Show
Lynn Marie Fizel, "Untitled"

Honorable Mention
Eileen Engel, "Thelma & Louise"
Michael Howard, "Morning Coffee"

Youth
Best of Show
Yassar Al-Fatlawi, "Mirage of Home"

Honorable Mention
Raphael Abarikwu, "A Wintry Day"
Shayla Goller, "Guide to the Universe"
Breckin Taylor, "Dragon"

Professional Photography
Best of Show
Heather Mencer, "Untitled"
Honorable Mention
Kathy A. Welte, "Tensile"

Amateur Photography
Best of Show
Randy Stankey, "Dobbins Landing ~ Film Noir"

Honorable Mention
Terry Pytlarz, "Lost World"

Youth Photography
Best of Show
Sebastian Ewing, "Up High Down Low"

Honorable Mention
Isabelle Southard, "Asbury Woods Bridge"
Congratulations to the winners of the People's Choice Awards!
The winner in the adult category is Glenn Morisue of Ashtabula, Ohio for his striking oil painting, "My Soul to Take."
The Youth Winner was Katie Huntley, a student at Elk Valley Elementary, for the colored pencil drawing, "Sweet Love."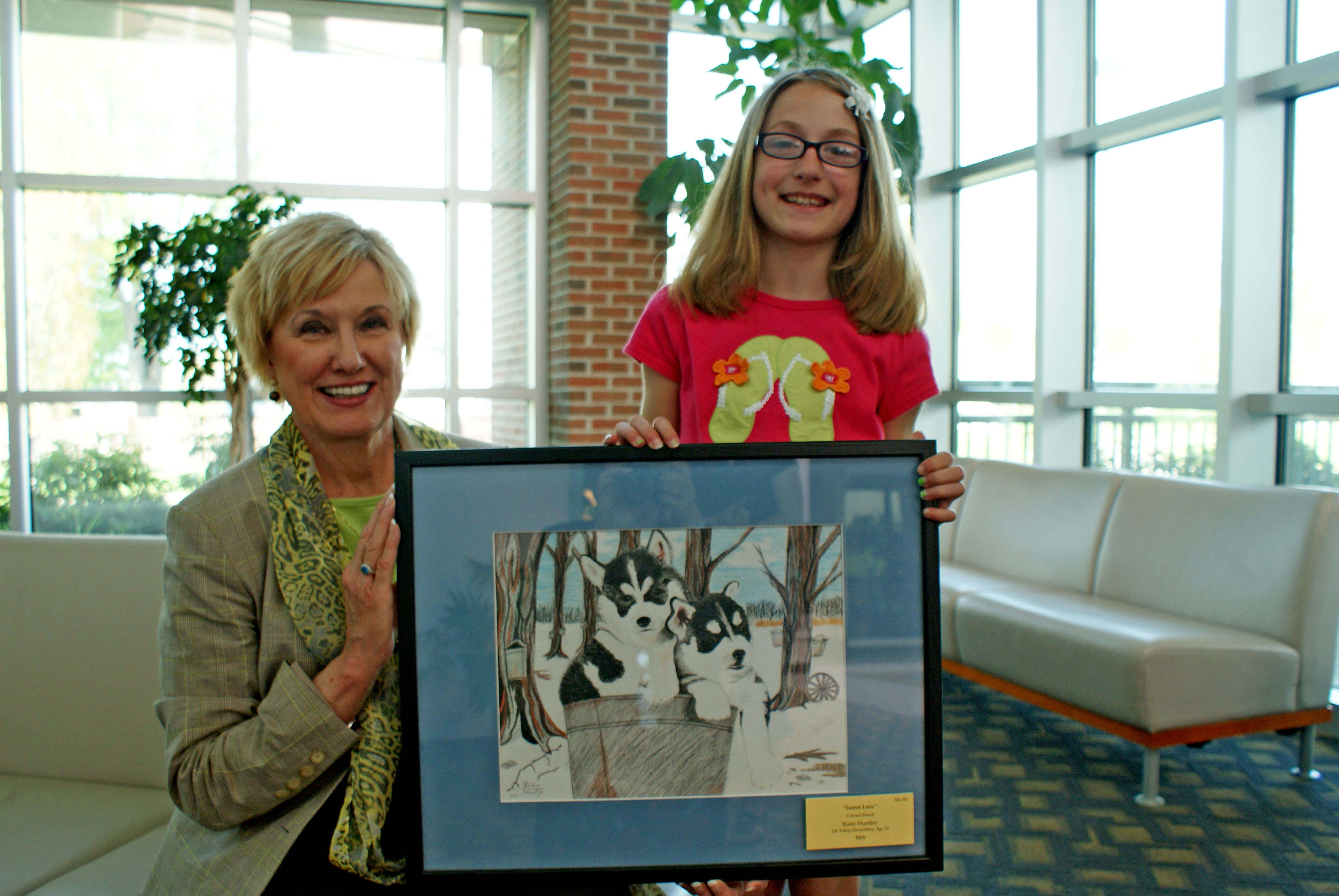 Katie Huntley, Youth People's Choice Winner
Click here for a complete list of this year's winners.
Thanks to everyone who voted and to all of the artists -- it was a great show! We hope to see you all in April, 2014 for next year's show!