Best Buddies at BNI Oct. 10
Posted on October 3rd, 2012 at 3:27 PM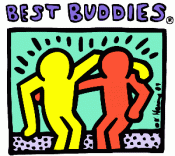 The Barber National Institute will welcome Dorian Smith, Best Buddies PA director, for a presentation on Wednesday, October 10 from 6-7 p.m. in the Forum.
Best Buddies is a nonprofit organization founded by Anthony Shriver that promotes and fosters one-on-one friendships between those with and without disabilities.
"This is a great program that enriches the lives of everyone involved in it," said Dr. Maureen Barber-Carey, executive vice president of the Barber National Institute, "Many individuals with disabilities do not have many opportunities to develop friendships outside of their own environment. Pairing those with disabilities and their typical peers improves the lives of all of the participants and enables the formation of lasting friendships."
Smith will discuss the many programs that Best Buddies offers, including the Ambassador Program, which teaches individuals with disabilities how to self-advocate in the community, schools and workplace, as well as programs available for college, high school and middle school students. He will also provide information about e-Buddies, an email pen pal program between those with and without disabilities.
Parents, teachers and anyone interested in learning or being part of the Best Buddies program are invited to attend this free presentation. For more information, please call 878-5903 or visit our web site. Information for Best Buddies PA can be found at www.BestBuddiesPennsylvania.org.