Physical & Motor Skill Improvement for Adults
Wheels in Motion began in 2010 to meet the need for greater independence and community integration for adults with physical and motor skill challenges.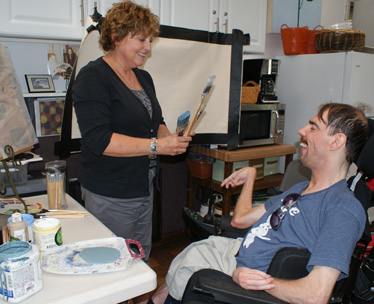 The innovative program encourages the consumer to develop personal and work-related interests in an environment that is conducive to their unique needs. A focus on academics and technology encourages greater independence and self reliance.
The program provides opportunities for community outings, development of math and reading skills, and leisure time activities. Participants have daily opportunities to utilize iPads to help build and maintain social, communication and memory skills, as well as develop new hobbies and interests.
For more information, contact Heidi McKenrick at HeidiM@barberinstitute.org