Welcome to the Ladies Only Luncheon!
Thank you
for your overwhelming support in 2016!

Please save the date for the
15th annual Ladies Only Luncheon
on Saturday, November 18, 2017

To be included on the 2017 invitation list,
please contact Judy at 814-874-5603
or JudyBaker@BarberInstitute.org
The Ladies Only Luncheon has been a success year after year in part
because of the tireless efforts of our community volunteers.
Thank you, ladies, for Making dreams come true for our children!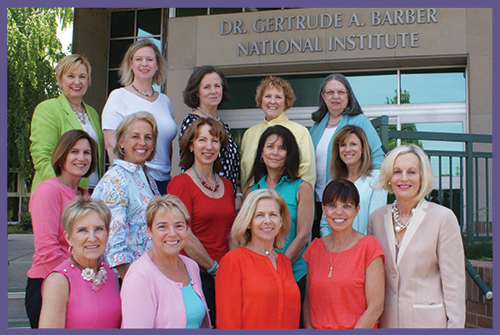 Bottom row: Carol Beach, Annie Rutkowski, Gretchen Dusckas,
Kathy Wagner, Chairwoman, and Maureen Barber-Carey
Middle row: Julie McCain, Marnie Mead, Laure Sieber,
Mary Rutkowski and Gretchen Hunter
Top Row: Bridget Barber, Jennifer Nygaard Pontzer, Emily Ingram, Jeanne Baker and Rhonda Schember
Also on the committee are Natasha Cabelof, Emily M. Hutchinson, Lynne Miller, Lisa Salvia, and Julie Sanner