Thank you Direct Support Professionals!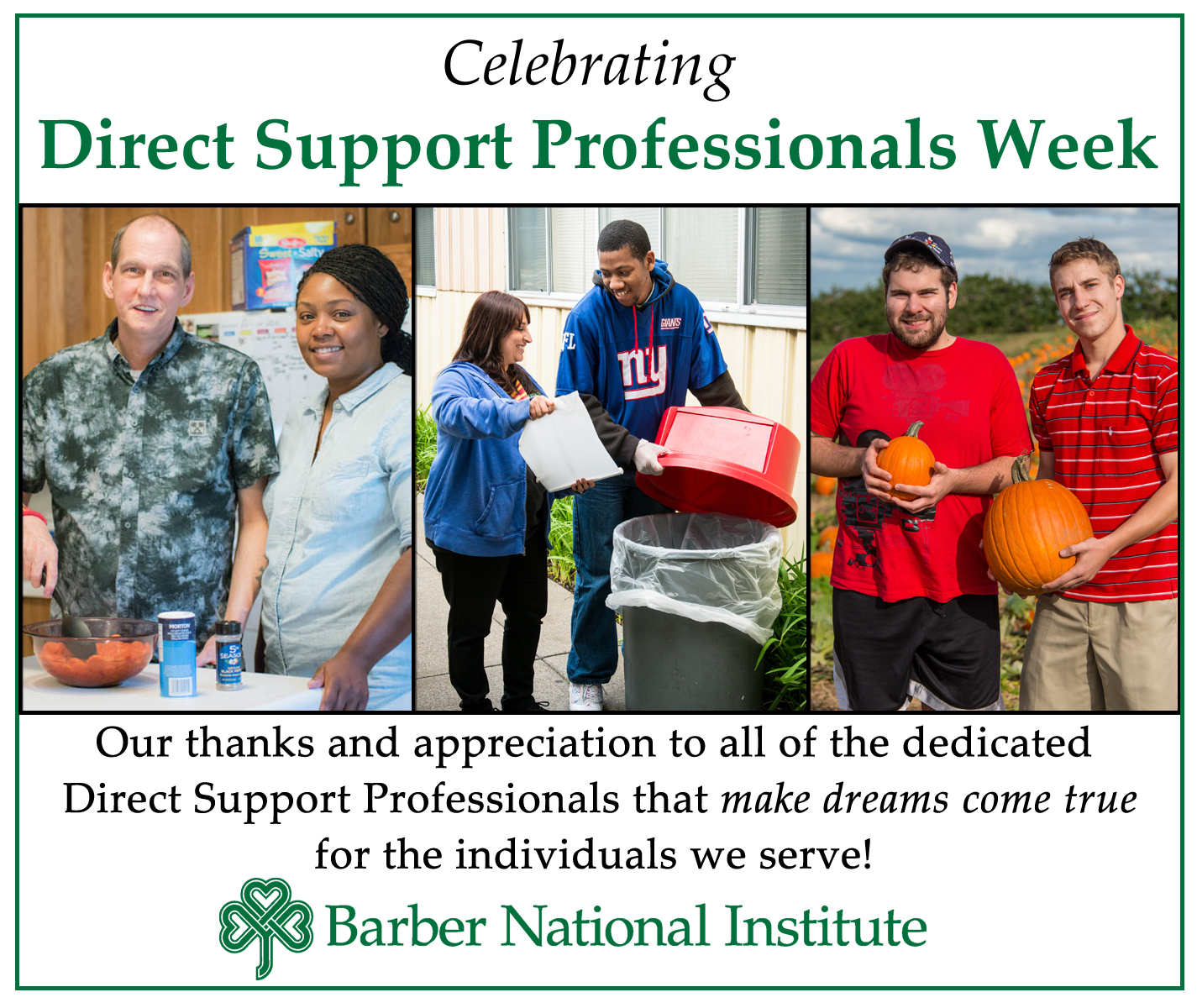 The Barber National Institute is joining providers across the country in celebrating Direct Support Professionals Recognition Week from Sept. 11 - 17. The Pennsylvania legislature issued a proclamation officially designating this recognition.
The week is an opportunity to acknowledge the direct support workforce and the tremendous difference they make each day in the lives of millions of Americans with developmental disabilities. At the Barber Institute, we are fortunate to have more than 1,000 direct support professionals in Erie, Pittsburgh and Philadelphia who work with our adults in residential and adult services.
As you see these staff members on the job during this week, please take a moment to thank them for their dedicated service to our individuals and to our mission of making dreams come true.