Meet our Behavioral Health Medical Team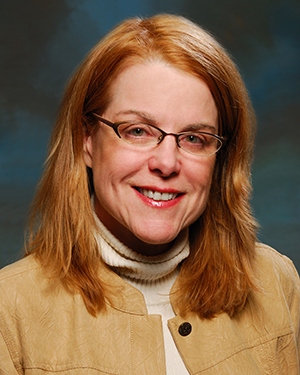 M. Eileen McNamara, M.D., board certified in both Psychiatry and Neurology, and has provided psychiatric services to adults with autism and intellectual disabilities for more than 20 years.
A graduate of Penn State University with a bachelor's degree in biophysics, she went on to the University of Pittsburgh, School of Medicine, where she received the L.W. Earley Memorial Award presented to the graduate with the highest achievement in psychiatry.
Dr. McNamara completed her residency in psychiatry at the Western Psychiatric Institute and Clinic in Pittsburgh, PA and a residency in neurology at Yale New Haven Hospital in New Haven, CT. She taught at Brown University for a number of years before locating to Erie.
Belinda Stillman, D.O., recently joined the Outpatient Behavioral Health Center as a psychiatrist. Dr. Stillman graduated magna cum laude from Grove City College with a degree in molecular biology.
She earned her medical degree from Lake Erie College of Osteopathic Medicine, where she is currently completing a master's degree in health services administration. Dr. Stillman completed a residency in psychiatry at Millcreek Community Hospital and is certified in psychiatry by theAmerican Osteopathic Board of Neurology and Psychiatry (AOBNP.)
She served as medical director for seven years at a local outpatient clinic.

Lihui Tang, M.D., Ph.D. joined the Outpatient Behavioral Health Center as a psychiatrist in 2016.
Dr. Tang graduated from the Harbin Medical University in the People's Republic of China, and completed a psychiatry residency at Duke University Medical Center in North Carolina.
He was in private practice in central Ohio before locating to Erie last year.
Dr. Tang is also on the medical staff at Saint Vincent Hospital.