Bash on the Bay


A Love Erie Holiday Event

Mark your calendar now for Saturday, Dec. 17, 2016!
This year's Barber Christmas Ball at the Bayfront Convention Center will be a spectacular event to kick off the holiday season -- complete with a fireworks display!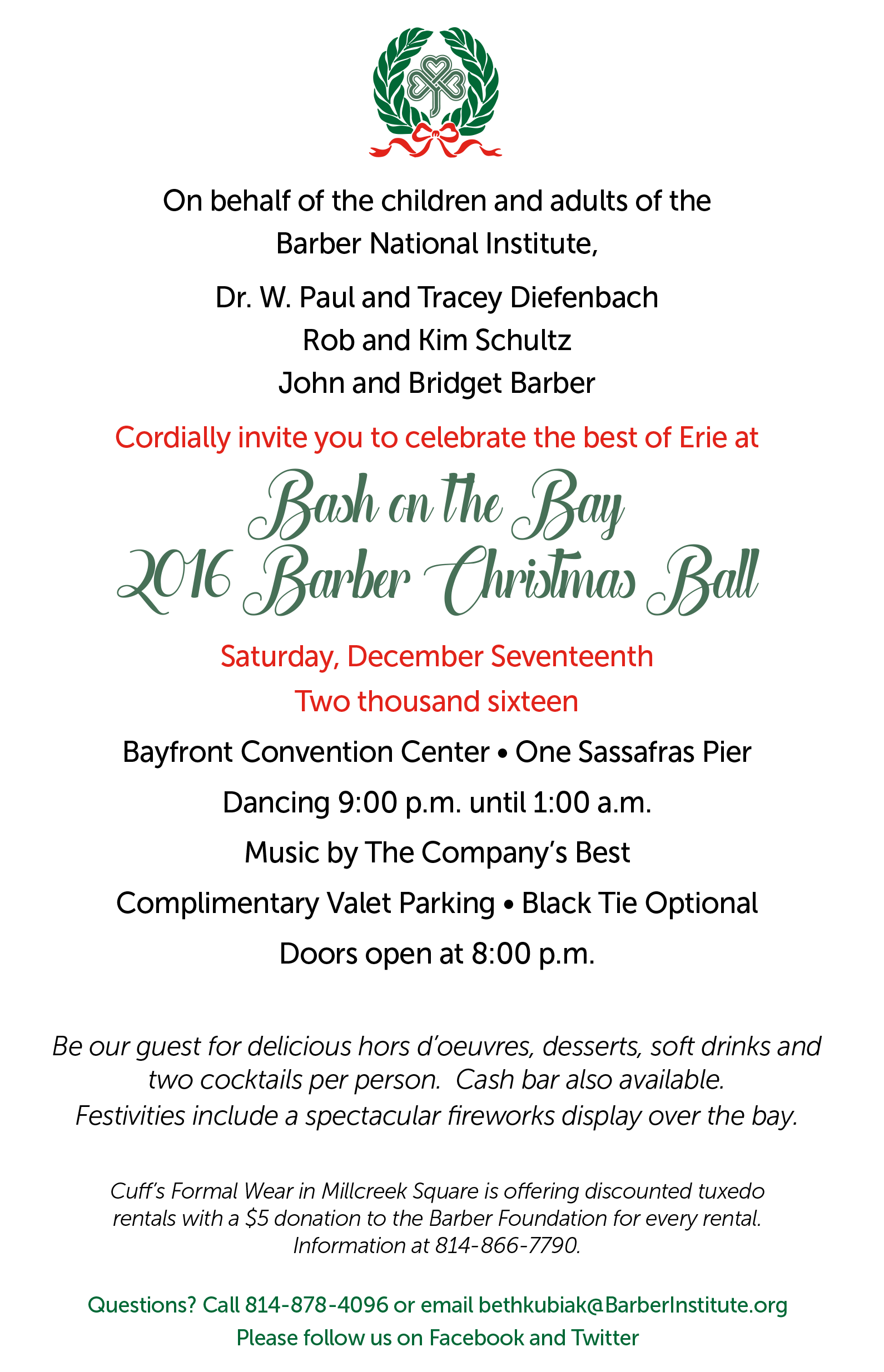 Thank you to the 2016 Barber Ball Sponsors!
Gold Level Sponsors